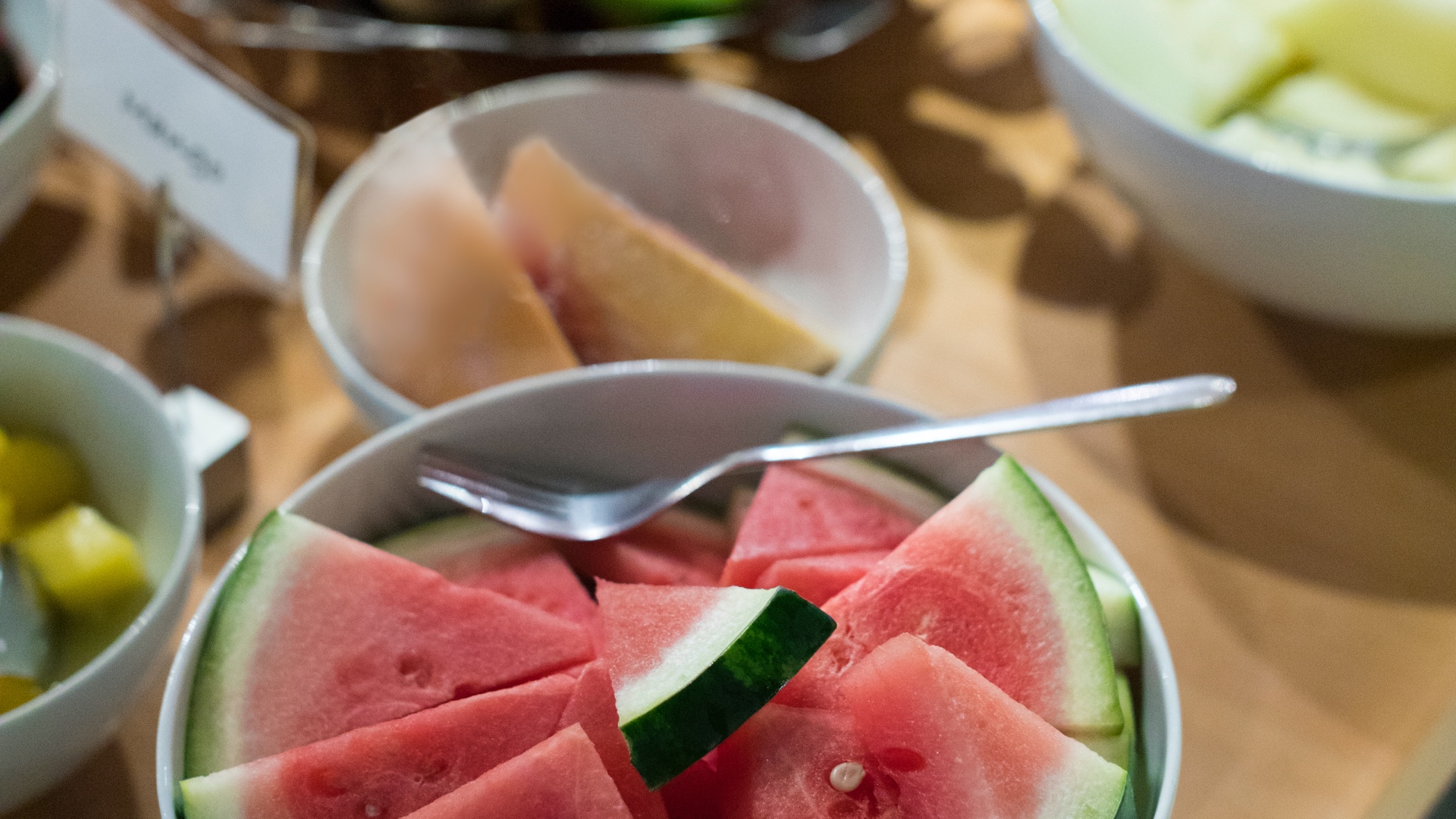 Back to services
Breakfast
Do you also think that hotel breakfasts are the best? We can happily say that we are more than proud of our breakfast.
Breakfast on weekdays from 06.30 to 09.30 (July and August from 07.00 to 10.00) Saturdays from 07.30 to 10.30 and Sundays from 07.30 to 11.00.
Breakfast for non-guests €22/person. Make a reservation by calling us +358 2 2118100. Be sure to let us know if you have any food allergies or special requests.
Our breakfast has gained recognition and it makes us so happy. The menu changes seasonally and depending on our mood, and our best delicacies are prepared from fresh local ingredients.
What can you put on your plate? Plenty of fresh fruits and berries, freshly baked bread, oatmeal, cheeses and cold cuts. Our breakfast always includes a delicious selection of pastries and fresh fish prepared in various ways.
Our foreign guests appreciate traditional delicacies, such as Karelian pasties, Finnish squeaky cheese and cloudberry jam.
Welcome!